A2Z
Arianna Powell & Zuri Appleby
Colored Musicians Club
Friday, July 28th, 2017 – 
2 shows! 7pm and 10pm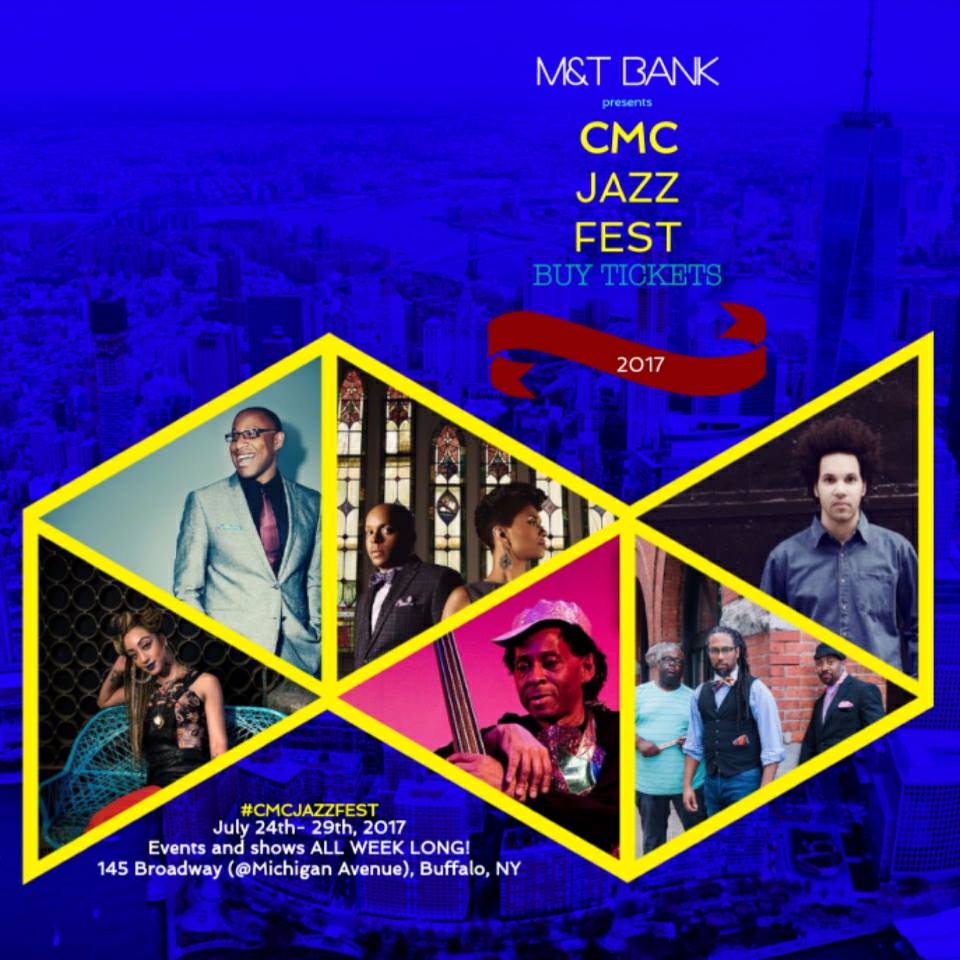 Part of
CMC JAZZ FEST
July 24th – 29th, 2017
Events and shows
ALL WEEK LONG!
Get your passes and more information:
cmcjazzfest.com
Zuri Elise Appleby and guitarist Arianna Powell join forces with Berklee-educated Rod Bonner (keyboardist for GRAMMY-Nominated Najee) and Daniel Powell (drummer for Najee and Marsha Ambrosius), to create a powerful collection of genre-bending music with their eclectic ensemble, "A2Z."
       Powell, voted "Top 10 female guitarists" on the scene by Guitar Magazine, has  a degree from Duquesne, with a concentration in jazz studies. Based in Los Angeles, she has played behind a number of artists including Nick Jonas, Will.i.AM, The Black Eyed Peas, Zara Larsson, Pia Mia, Isac Elliot, Megan Nicole, and Dumblonde (Aubrey O'Day and Shannon Bex of Danity Kane). She currently tours with Chris Brown.
       Appleby is the daughter of bassist Rodney and pianist Linda Appleby.  At the age of 5, Zuri began her love of music by singing in the church choir.  At age 7, she picked up the guitar, playing violin, french horn, finally settling on bass. She has played with the likes of Ginuwine, Silk, Maysa, Soulive, Christopher Williams, Marvin Sapp, Martha Munizzi, Joseph Wooten, keyboardist for the Steve Miller Band, and CeeLo Green.
       In 2015, the ladies were handpicked to be Nick Jonas' bassist and guitarist, performing for the Made in America Tour in September in Philadelphia. Powell and Appleby were featured on the Seth Meyers Late Night Show, The Ellen DeGeneres show, The American Music Awards of 2015, the BBC Teen Awards in London, England, opened for Justin Bieber, The Weekend, DNC, DeLaSoul, Demi Lovato, and was featured on the Victoria Secrets Swim Suit Special on CBS which aired in March, 2016 from St. Barth's Island.
       This is one show you won't want to miss!
Visit the GIGS page for Zuri's complete calendar. Details for this show: