From wearebuffalo.net
Considering all of us are going to be extremely excited after the Buffalo Bills game tonight and won't be able to sleep after it, there's more Buffalo greatness to stay up and watch for…this time on Saturday Night Live!
Buffalo's own bass player Zuri Appleby will be performing on tonight's episode of SNL alongside musical guest Lizzo. Austin Butler – who most recently played Elvis in this year's biopic about the late rock and roll legend – will be hosting.
Zuri – who toured with Lizzo this year throughout the United States on her "The Special Tour" – will perform on SNL for the second time this year. She also performed in April when Lizzo served as host and musical guest.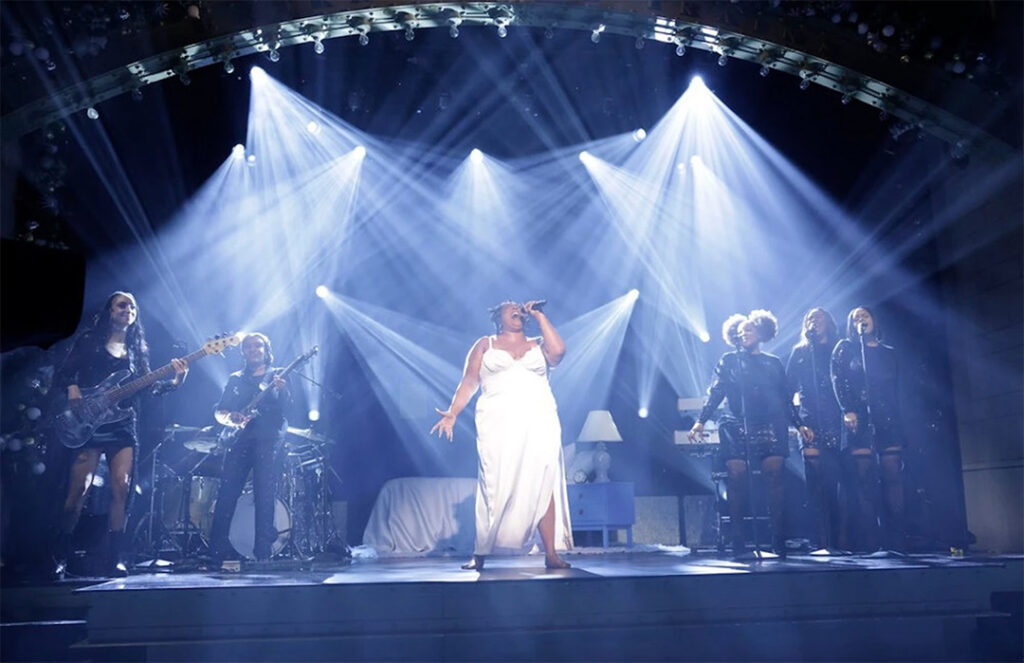 "Performing on SNL was kind of surreal knowing how legendary of a show and platform this has been," Zuri said. "It was definitely one of the most fun backstage experiences because we got to have professional hair and makeup done, cute outfits we had never performed in, and as a predominantly live player, I love the adrenaline rush that happens right before we walk out to play. You can feel the excitement coursing through everyone. Plus watching the show while we get ready had us cracking up laughing and in a good mood to perform."
Zuri also realizes the magnitude of performing in a legendary spot like Studio 8H, where many renowned actors and musicians made their marks over the past 48 years of SNL's run.
"It's just very clear how many great performers have walked these same steps, these same halls, got ready in these same rooms, and tapped into the magic on these very same stages," Zuri said. "I get first very humbled knowing that, but then very honored to be in the number and finally really excited when reality sets in."
Zuri has had a busy year of performances this year. Though Lizzo's tour for this year just ended, last week the band played at Jingle Ball in New York City and The Howard Stern Show in Los Angeles. Zuri is extremely grateful for her experiences and reveres her fellow bandmates.
"I'm usually more focused on the music and the work at hand than the performance aspect and mostly let that moment unfold naturally while I focus on what I'm doing, but when I do sit back and take a moment to realize the fullness of the moment I'm in, I just am so full of gratitude…there are so many amazingly talented people out here. I'm just so happy I get to do this and get to do it with who I'm doing it with."