Lizzo – the gender norm-squashing, pro-body positivity, the flute-playing pop star – is a force for female empowerment and she shares it on stage with her all-women dancers and band.
Zuri Appleby is currently on tour with Lizzo as her bass player. The 34-year-old from Buffalo, NY started her musical journey when she was old enough to sing. She tried playing an entire potpourri of musical instruments including guitar, French horn, piano, violin, and then finally bass.
Through trying the different instruments through summer music camps and other activities, she picked up the bass for the first time in seventh grade. She learned to play it starting with the blues; out of all her other instruments, the bass felt natural to her hands and the strings felt better.
Appleby steadily grew her musicianship and was hand-picked to tour with Nick Jonas in 2015. Years later, she has added Lizzo to her repertoire of all-star acts she plays with.
What's It Like To Play In An Arena With Lizzo?!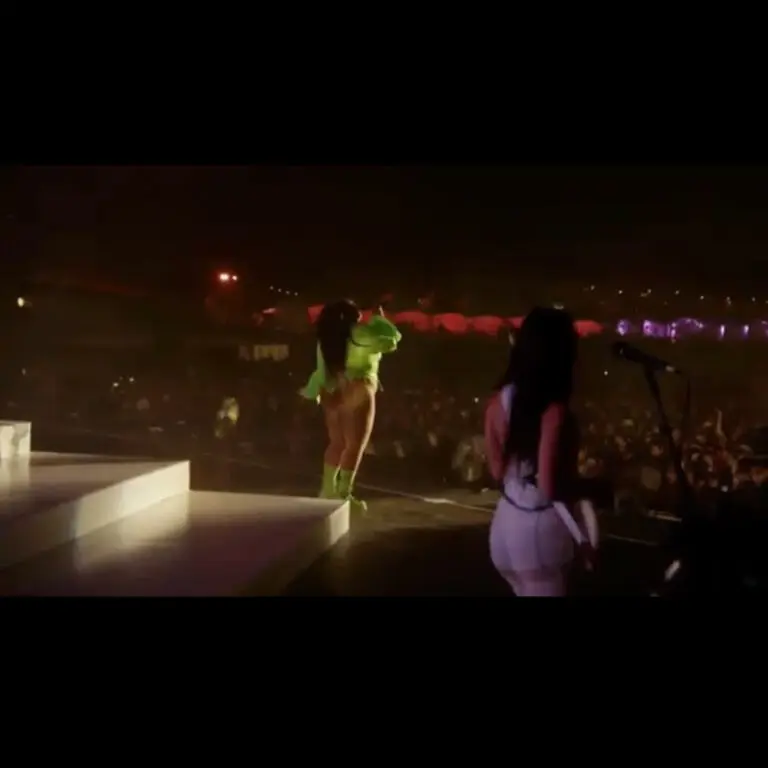 When Lizzo leads, during the show, she has her audience light up their phones and sways them, and for Appleby, it's an all-encompassing experience.
"It's so pretty, it's in a huge arena so it's surrounding you like a huge dome," Appleby joked. "Everybody is moving at their own tempo so it kind of feels like you're in a snow globe with all this stuff moving around. It's cool but I feel like I forgot where my knees were. I felt like my spatial orientation was compromised. I was like 'Where am I standing?' It felt like I was underwater. I was like 'Am I going to fall over? They're moving not me.' I looked to my band members left and right and I saw them standing still, and knew we're all right here."
A Lizzo arena tour was originally scheduled for 2020, but due to the Covid-19 pandemic, it was postponed. Appleby didn't know if she'd get to have this experience.
After the two-year wait, and playing filled arenas where she sees the crowd-filled arena going to the ceiling – she realizes the magnitude of the work she's doing.
Appleby maintains the focus on each note and makes sure she plays the best, always.
"My bass is coming through this huge sound system," Appleby said. "If I flub my finger the wrong way, you will hear it reverberating through the entire arena, so I'm focusing on what I'm doing … but when I stop and realize what's happening, it's crazy to be back here, I'm so grateful."
The rest of the all-girl band that Appleby plays with mirrors her passion for the music.
Lizzo's All-Grrrls Band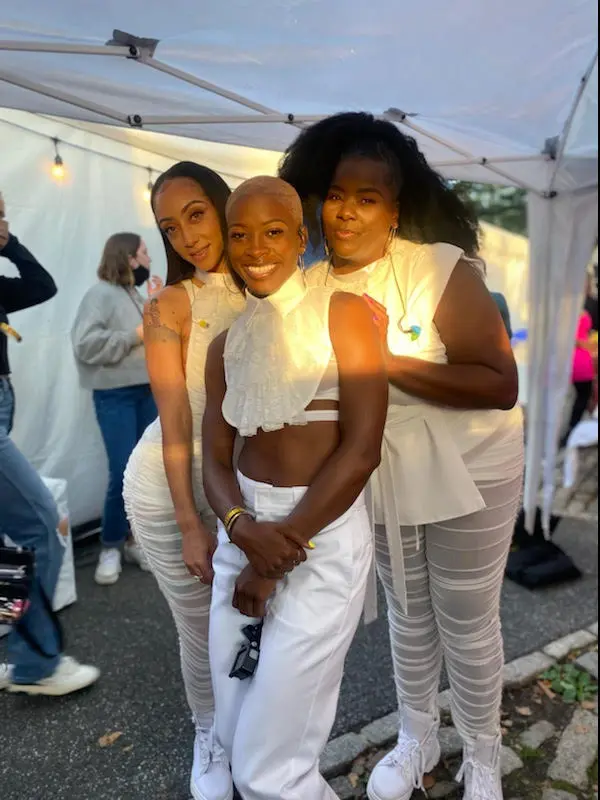 Appleby shares the stage of Lizzo's arena tour with powerhouse musicians, and feels the camaraderie with them. She's in the lineup with Lynette Williams on keys, who Appleby called "octopus" because she has six keyboards plus a keytar. Williams has also been playing with Childish Gambino for the past 10 years. Next to Williams is 19-year-old guitar phenom Jordan Waters, and then Michel'Le Baptiste on drums.
"I'm so inspired that their hearts match their efforts and what they do," Appleby said. "I like to be surrounded by genuine people that really care about being talented musicians. They're not trying to be like 'I'm good for a girl,' they're more like 'This is what good sounds like? I want to do that.'"
Sharing The Stage With Lizzo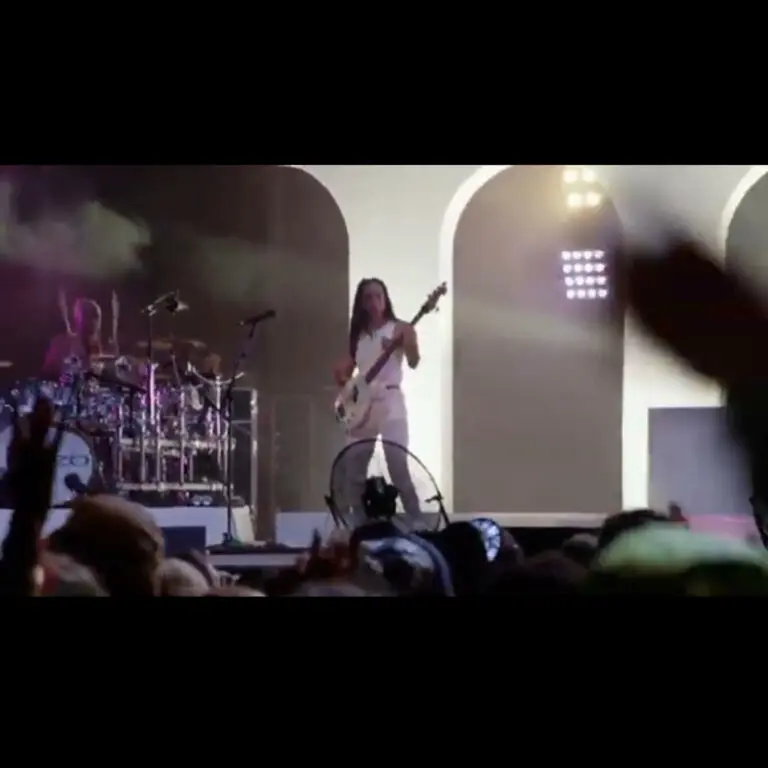 Aside from Appleby's own experiences on stage with the band, she sees firsthand on stage the reasons Lizzo is as influential as she is.
Appleby recalls a moment on the first night of this tour, and why it feels good and authentic to be playing with Lizzo. The first night of tour was also the same day as one of Lizzo's dancers, and Lizzo staged a special moment for the dancer. This performer thought that her mother would not be able to attend the show, but during Lizzo's song, "Birthday Girl," Lizzo called her mother up on stage for a birthday surprise. According to Appleby, Lizzo is personable like that on and off stage.
"Just watching Lizzo pour out on stage – she's always so relatable, even in rehearsals," Appleby said. "The music that she sings is really self-affirming and really fun and something you can tell yourself over and over again. I realize how she's taking pop music to find a way to feed people something much more profound…You can tell why she's the voice for the masses in a way because she taps into what so many of us are feeling"
Catch Lizzo and her all-girl power band on tour next week at the Kia Forum in Los Angeles, CA before she heads to Europe in February, and check out her upcoming documentary, "Love, Lizzo," releasing Nov. 24.
Read the original article here: